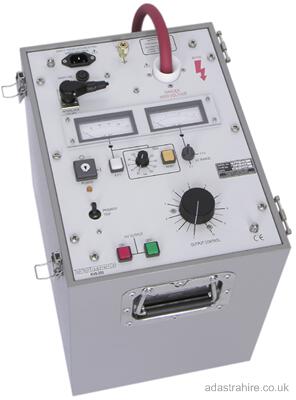 The T&R KV30-40 Mk2 high voltage test set is a general purpose test instrument designed for testing insulation systems and the measurement of breakdown voltage on electrical plant and components.

T&R KV30-40 Features:


0-30kV output voltage.
1.2kVA output capability.
Key operated supply switch for security.
Dual overload protection.
Variable electronic trip - 10-110% of rated output.
Voltage and current metering.
Zero-volt interlock
Visual indication of test piece failure.
Dimensions: 300 x 400 x 470mm.
Weight: 42kg.

Included Accessories:

Mains lead, spare fuse set, T&R KV30-40 operating manual, earth lead & ES30 earthing stick.