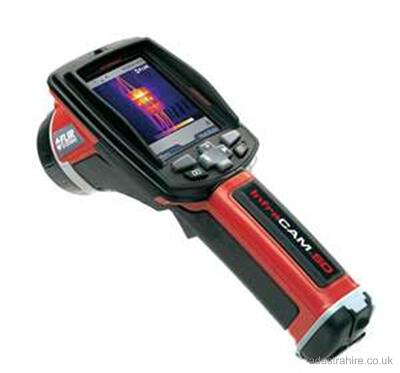 Highly affordable ultra-compact, lightweight thermal imager for electrical, mechanical and building inspections.

The InfraCAM™ is rugged, light weight, ergonomically designed, easy to use and highly affordable thermal imager.

The InfraCAM™ will help yousee small hidden problems which can not be detected by naked eye but can have severe consequences. The full radiometric InfraCAM™ opens the door to new applications for infrared thermography, and for the use of more than one infrared camera in predictive maintenance departments.


Large and bright LCD
Sharp infrared images and easy-to-read temperature values are presented on the LCD display.

Easy-to-use
Ergonomic control buttons make the camera very easy to use. Switch the InfraCAM™ on and do your first inspections immediately.

Laser LocatIR™
The built-in Laser LocatIR™ quickly helps you to associate a hot spot on the IR image with the real physical target. This greatly enhances user safety by eliminating the tendency to 'finger point' at problems in low- and high-voltage environments.