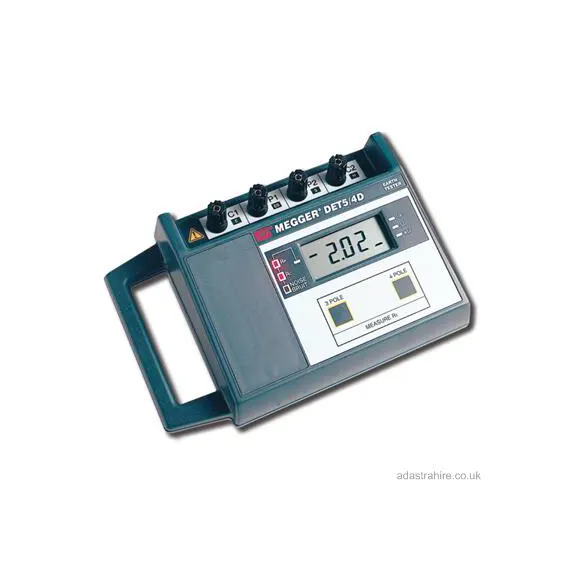 The  DET5/4R digital earth tester is able to measure the earth resistance of simple and complex electrode systems. It may be used to test in accordance with BS7430 (1991), BS6651 (1992) BS7671 (the 16th Edition of the IEE wiring regulations), NFC15-100, IEC364 and VDE 0413 part 7 (1982). 
The DET5 suitable for soil resistivity measurements which are used to establish the optimum earth electrode system design and location, to avoid expensive reworking of electrical installations. 
Archeological and geological investigations can be undertaken with the DET5 4R. 
The direct indication of excessive noise and high spike resistances avoids measurement errors and lengthy testing of these parameters. The direct digital reading is unambiguous, avoids errors and assists in faster, more economic testing.