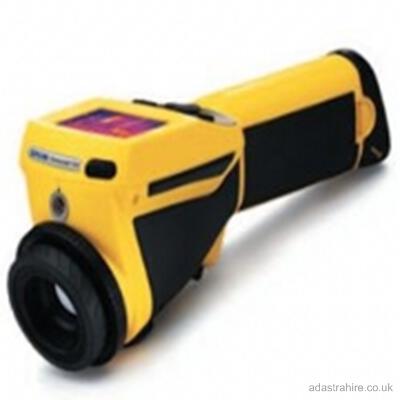 LOCATE PROBLEMS FAST -  Locate faults in electrical systems quickly, and view thermal images on the 2.5" color LCD. Highlight areas of concern, analyse problems and share results with your colleagues in the field.
RUGGED, ERGONOMIC AND LIGHTWEIGHT -  Hold the ThermaCAM E25 in your hand. Clip it to your belt or put it in your toolbox. With a weight of less than 700 grams, the E25 is the lightest infrared camera in the world. Dust and splashproof, the E25 meets IP54 standards and withstands harsh industrial environments.
PINPOINT PROBLEMS WITH PRECISION -  The built-in Laser LocatIR™ quickly helps you to associate a hotspot on the IR image with the real physical target. This greatly enhances user safety by eliminating the tendency to 'finger point' at problems in low and high voltage environments.