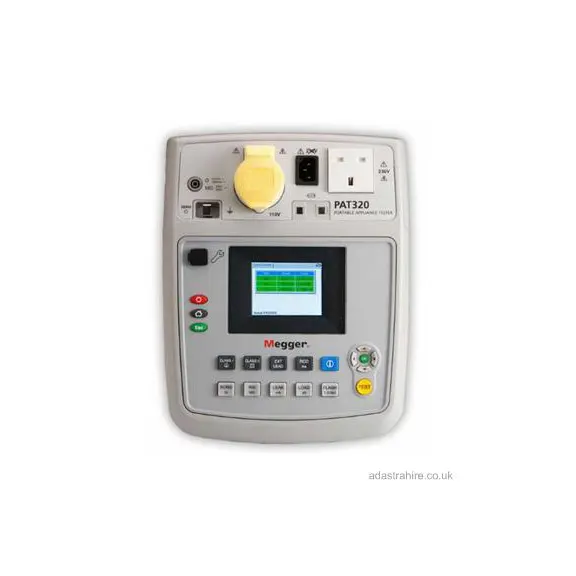 Downloads
Simple manual or automatic testing
230 V and 110 V operation
Bond testing at 25 A,10 A and 200 mA
Differential, touch and substitute leakage testing
Full colour display
Tests portable RCDs and extension leads
Simple push-button operation make the PAT300s fast and intuitive in use. All regulatory test requirements are supported, including Class I and Class II, IEC power leads, extension leads and full tests for portable RCDs. An automatic mode is available for Class I and Class II testing.
In automatic mode, the tests proceed sequentially through bond, insulation and operation, indicating a pass or fail at each test. If a fail occurs, testing is stopped.
When manual testing, each test is preceded by a selection screen where the test parameters are selected, such as bond test current, insulation test voltage or leakage test type. These diagnostic buttons provide direct access to any test individually, allowing single tests to be performed following repair or a suspect result.
The PAT 320 is quick and easy-to-use. It can perform portable appliance testing in locations such as hotels, public houses, schools, colleges, nurseries, shops, offices, theatres, banks, restaurants, cafés, sports and leisure facilities, cinemas, factories and hair salons etc.