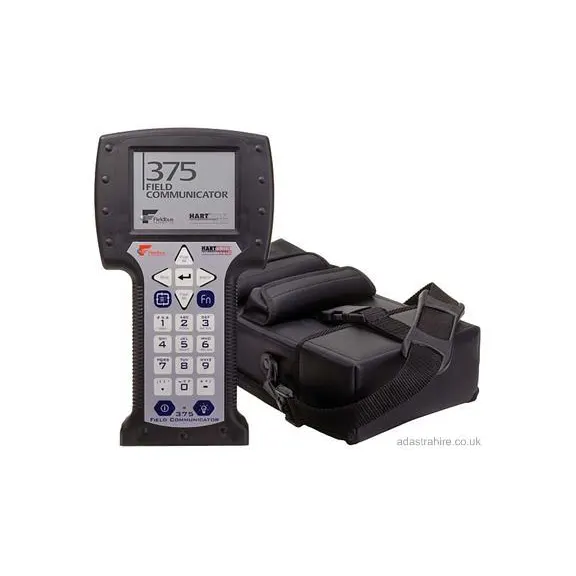 The Hart 375F Hart Communicator with Fieldbus is a universal, user upgradeable, intrinsically safe, rugged and reliable 375 Field Communicator.
The 375F Field Communicator has a processor that is 20 times faster than the 275. It features 32MB of application memory.
The 375F Field Communicator can be used to perform diagnostics for effective start-up and troubleshooting of foundation field bus segments. It can diagnose network DC voltage and average noise, detect power supply problems by monitoring low frequency noise, locate incorrect terminations.
Universal – HART® and FOUNDATION™ fieldbus
Intrinsically Safe
Rugged and Reliable
Interfaces with AMS