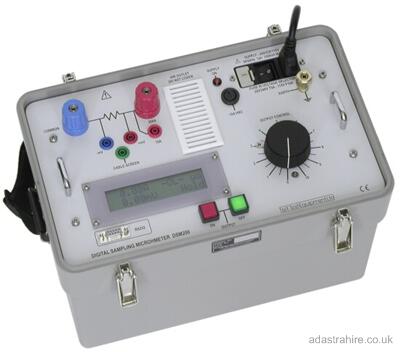 The T&R DSM200 is suited to commissioning, maintenance, and production line environments. Contact resistances in circuit breakers, switch panels, isolators, and busbar joints are all easily and safely measured.

T&R DSM200 Features:

0-10A and 0-200A DC test current.
0.1mΩ resolution.
mV, A, and mΩ displayed simultaneously.
Direct Ohms reading at any current.
Thermal and over-current protection.
Compact and portable.
Isolated RS232 interface for printer or PC.
Triple supply voltage.

Included Accessories:

Spare fuses, supply lead & T&R DSM200 operating manual