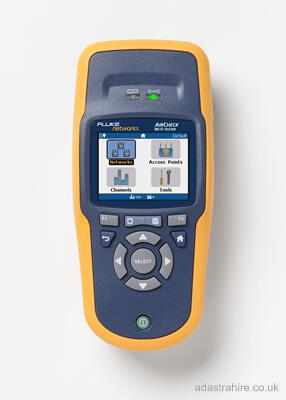 AirCheck Features
Supports 802.11a/b/g/n – All in one hand held tool.
Instant-on operation – Powers up in less than three seconds and automatically starts discovering networks, access points (APs), and channel activity.
Get answers fast – Intuitive user interface quickly gives you the answers you need in one or two button presses and displays the information on a bright color display.
Identifies security settings for each Network and Access Point: Open, WEP, WPA,WPA2, and/or 802.1x. Pinpoints Wi-Fi traffic and interference – Shows how much of each channel's bandwidth is consumed by 802.11 traffic and interference, and the APs using each channel.
Finds rogue APs – Flags unauthorized APs.Helps you hunt them down with the LOCATE function or find them even faster with the optional directional antenna.
Downloads