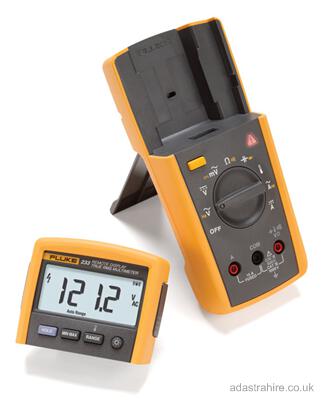 Fluke 233 Remote Display Multimeter

Can be used in areas where the operator can't be close to the active measurement point, like clean rooms or hazardous areas.

Low power wireless technology allows the display to be carried up to 10 meters (33 ft) away from the point of measurement for added flexibility. No interference with measurements.