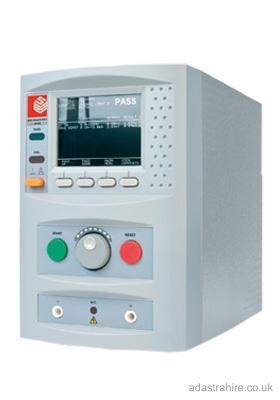 IEC/EN 60598. For testing luminaires and light fittings, industrial lighting, domestic lighting, street lighting, metal halide, mercury vapour, halogen and fluorescent sodium lamps and LEDs.
IEC/EN 60950. For IT equipment such as PCs, telecoms equipment, satellite receivers and printers.
IEC/EN 60335. For household and similar electrical appliances such as washing machines, spin dryers, fridges, microwave cookers and electric cookers.
BS EN 60745. For hand-held electric tools such as electric drills, orbital sanders, circular saws, jigsaws and electric screwdrivers.
IEC/EN 61010. For electrical equipment, test and measurement equipment, DMMs, Oscilloscopes and laboratory equipment.
Downloads