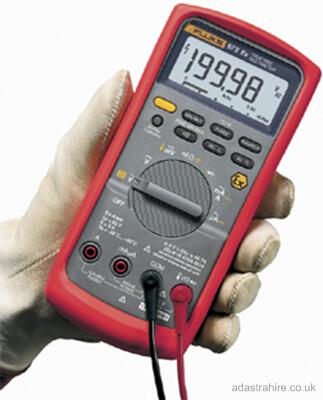 The Fluke 87V Ex can be used both inside and outside the hazardous zone (ATEX Zones 1 & 2)

Fluke 87V Ex Features:
ATEX safety rating for use in Ex-zone 1 and zone 2.
CAT IV 600 V electrical safety rating
Accurate voltage & frequency measurements.
Built-in thermometer (probe included).
True-rms ac voltage and current.
Dimensions: 201 x 98 x 52mm (with holster).
Weight: 12,5 oz. (355 kg) with holster.
Fluke 87VEx Safety Ratings:


ATEX safety rating: II 2 G EEx ia IIC T4.
Electrical safety rating: EN61010-1 CAT IV 600 V and CAT III, 1000 V.
Downloads