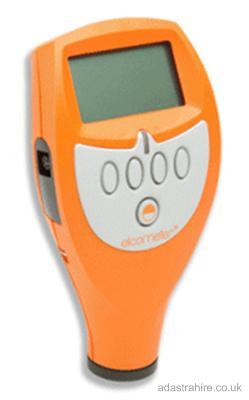 A 2.4" colour display, clear menu structure and large buttons mak the Elcometer 456 incredibly easy to use.
Impact resistant and sealed against dust and water equivalent to IP64, the 456 is incredibly rugged and is the ideal gauge for all environments.
Memory capacity of up to 75,000 readings in alpha-numeric batches, interchangeable probes and output to ElcoMaster 2.0™ software.
Measurement capability to ±1% on smooth, rough, thin and curved surfaces the Elcometer 456 gives you repeatable and reproducible results.
Incredibly fast measuring speed of more than 70 readings per minute.