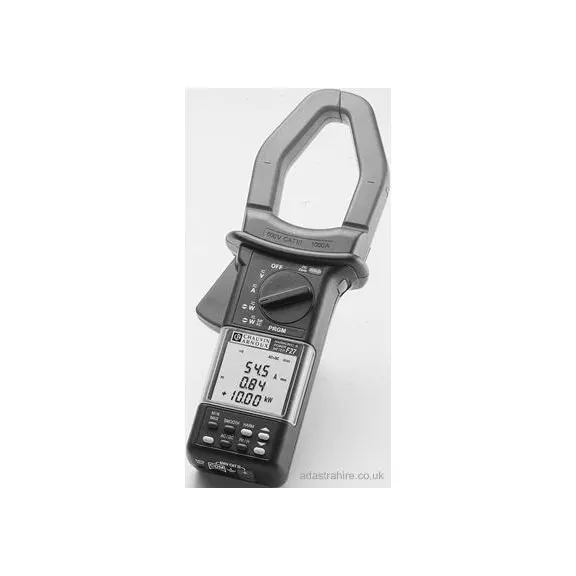 Downloads
FEATURES
True RMS.
Intensity: 1000A and 1500A peak
Voltage: 600V and 1500V peak
Power: 600kW, VA or var.
Power factors and power shift.
Special measurements on transformers in the presence of harmonics.
Harmonics distortion parameters, rank by rank, up to the 25th rank
Large backlit display and 3 reading levels(3x10000cts)
RS 232 optical output for processing results on a PC or printer
"C.A TRANSFER" software under Windows
IEC 1010-2-032 (600V- Cat III).